Navigating in the Console user interface
The Collibra Console user interface contains a number of common elements that appear throughout the product.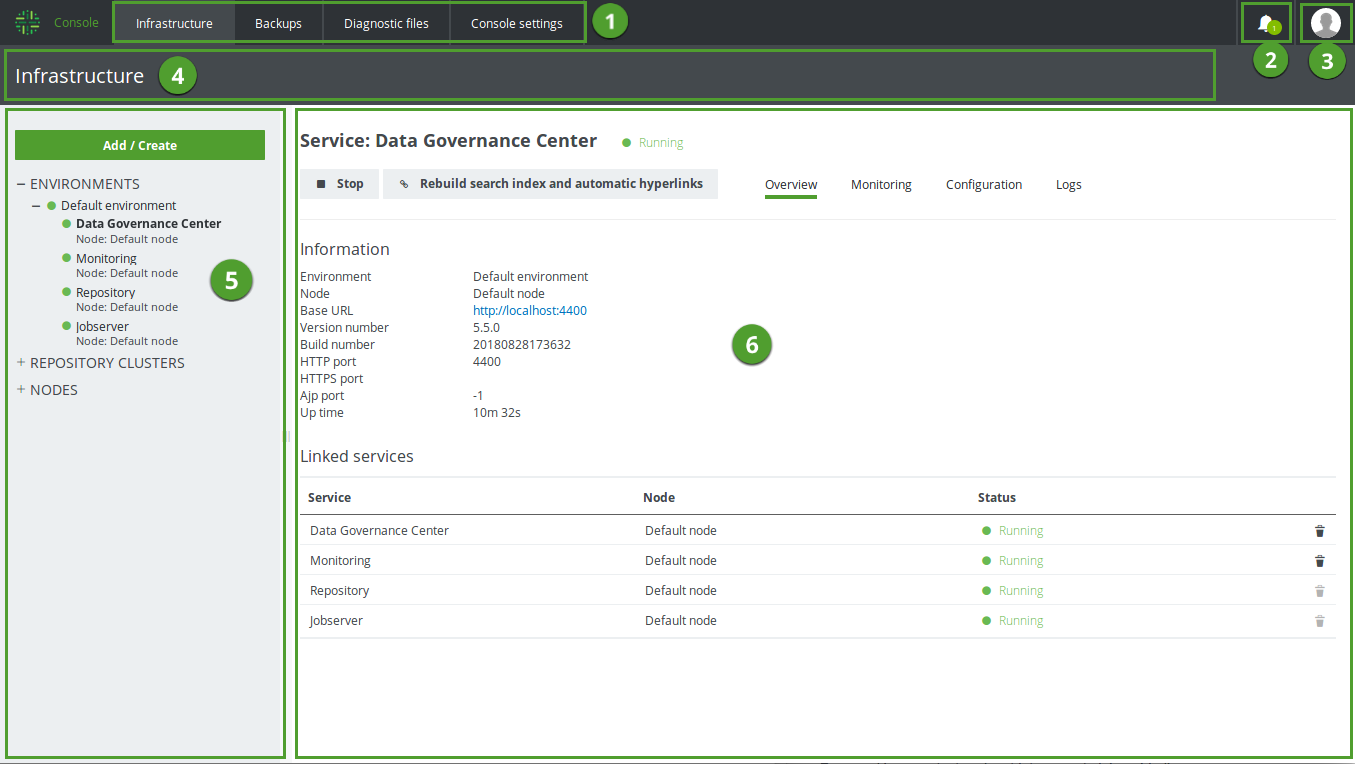 No.
Element name
Description
1
Main menu

Provides access to the following:

2

Stores the notifications you receive while working with Collibra Console.

3
Console user profile
Enables you to view your username and to sign out.
4
Title bar
Shows the name of the selected

Main menu

item.
5
Tab pane
Shows a list of items, depending on the selected

Main menu

item. The disc color in front of the item indicates its status.
6
Table
Shows relevant resources in a structured way in table format. Depending on the resource, you can find menus, action buttons or resource details above the table.